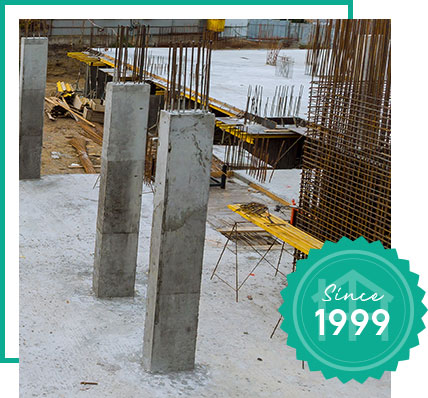 Extreme Reblocking was founded in 1999 and has been providing top-notch subfloor services in Melbourne ever since. We serve all Melbourne suburbs and provide an extensive list of services, including reblocking, underpinning, modern computer levelling, bearer and joint installation and replacement, as well as the building of new extensions and verandas.
Extreme Reblocking is registered with the
Victorian Building Authority (VBA)
, the
Housing Industry Association (HIA)
as well as
Master Builders Australia (MBA)
. Our services are professionally regulated, and we adhere strictly to all building requirements and codes when working on any project. We also hold ourselves to the highest standards to ensure that we leave every single customer satisfied with the quality of our work. In addition, our services are insured by QBE as well to give our customers peace of mind when they embark on projects with us.
Our highly experienced and technically skilled team of engineers and technicians will work closely with you from day one to ensure that you are kept apprised of every single step of the project.
We operate on a firm belief in transparency and customer satisfaction, and we will stop at nothing to ensure that you received only the best subfloor services for your building.