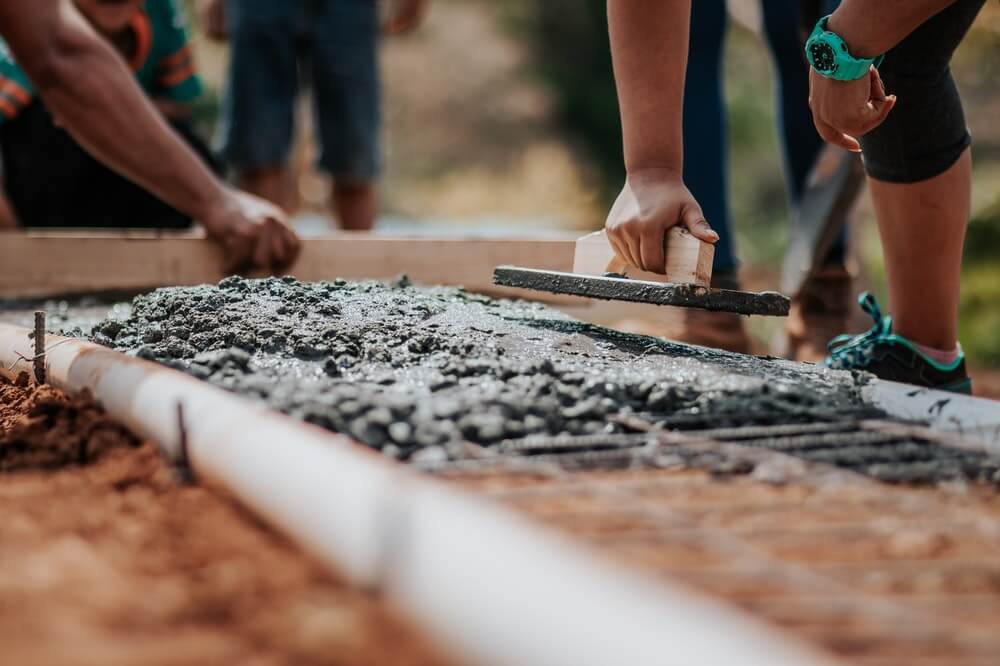 There are so many different components to homes that we either don't realize exist or aren't well-educated about. It's not to the fault of one party, but it certainly is an opportunity to become a better expert about the entirety of your property – whether you're living there or selling in the foreseeable future.
We've talked about foundations before on the blog – it's an important word in multiple capacities, but when it comes to homes, it's very physical. You're literally talking about the materials that hold your home or business up and the Extreme Reblocking team takes that very seriously. We also take the knowledge of home construction and design very seriously for all of our current and prospective clients. And that's why posts like these are so important. Let's start at the bottom and talk about the different slabs that make up the foundation of your home or business.
There are a couple of different ways that any property is fortified, but a concrete slab is one of the most popular. The material in the foundation that your home or business is built on can have a huge impact on the structural integrity of your home – now and over time. As with any component of a home, durability is very important to us, so we want to ensure that your foundation lasts as long as possible.
A foundation constructed with slabs has one key component – concrete. We're talking around 4″–6″ thick in the centre. The houses that these apply to generally sit on a high-water table or on top of bedrock. Many of our customers have questions about drainage and those are easy to answer for us. We leverage a layer of sand that's responsible for drainage – it basically acts like a cushion that soaks up anything you don't want sinking into the ground. Here are some things to think about though – any house that's built on a slab will automatically not have any crawl space, so that's certainly something to think about, especially if you're planning on building a basement or any sort of additional recreational space.
So, how does it work? It's a one-step process – with all of the concrete poured at the same time. In specific situations, you'll find homes that take advantage of post-tension cables or steel rods (also known as rebar). These are the best ways for the home to bear the weight of the home or business, no matter what the size. After that? It's time to build the house – of course after you've hopefully spent time with a contractor that you trust designing it and planning with all of the right third parties.
Fun fact? If you're working with a slab foundation, you're going to find a lot more resources and many more examples when you live in a warmer client. This is because you won't have ground that's more often than not freezing – a very easy catalyst for the foundation to break, split or crack.